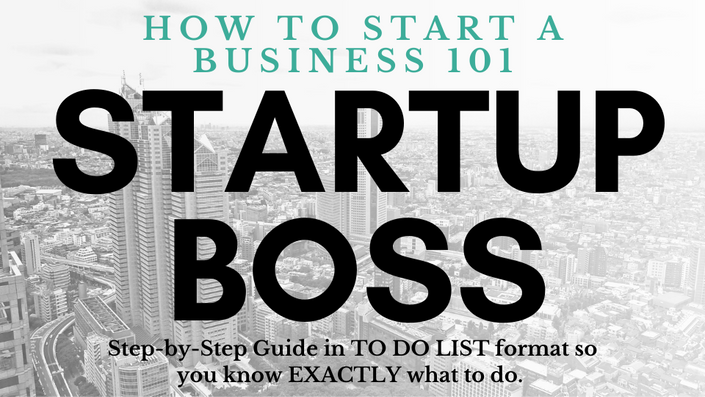 Start Up Boss
THIS IS FOR THE NEW BOSS WHO NEEDS A STEP-BY-STEP GUIDE EXPLAINING EXACTLY HOW TO START A BUSINESS ...ALMOST ANY BUSINESS AT THAT.
IN THIS EBOOK YOU WILL LEARN THE EXACT STEPS TO:
LEGALLY PROTECT AND TRADEMARK YOUR BUSINESS NAME
FILE AN LLC
ESTABLISH BUSINESS ACCOUNTS, ADDRESSES, AND PHONE NUMBERS
HOW TO GET A FREE BUSINESS WEBSITE
AND MORE!
When I started my very first business, it took alot of time consuming research to figure out all the steps. I did some things backwards, skipped some steps, and spent money I didn't have to. I WISH I had something like this that just told me what to do ..in layman terms.
Now, you know my motto is GET STARTED.
This is designed for you to complete those things you can do RIGHT NOW. Doing gives you momentum. But being clueless on what you should do and in what order can leave you stuck.
So I created this to get you going.
I've been at every level so I get you. It's not that you're procrastinating or lazy, you just don't know where to begin or suffer from "analysis paralysis".
Trust me, once you work through this workbook you'll be energized to keep executing.